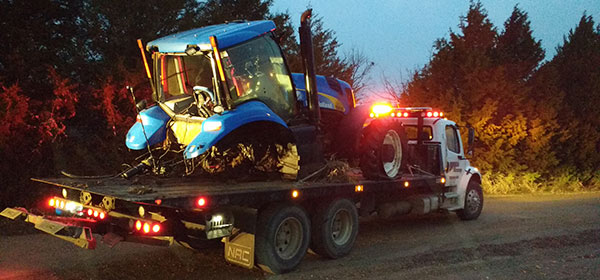 In times of vehicle duress and distress, it's important to speak with a professional company that understands the situation you're in and who can recommend and provide the highest quality solutions. At Express Recovery, we pride ourselves on offering a number of vital towing services pertaining to your vehicle—from simple emergency lockouts, to more invasive towing and wrecking services. Take a look at a few of the ways we've been helping motorists in Winfield, Oxford, Hackney, Akron, and Cowley County, KS since 2009:
Towing Services: When you're stuck at the side of the road, it's important to know that you're not alone. When the hood of your car is steaming or you can't seem to get the engine to turn over, trust in Express Recovery to help you get through your unfamiliar situation. Our 24-hour towing encompasses a variety of emergencies. We'll quickly get to the scene of your vehicle failure to help get you off the side of the road and transport your vehicle to an appropriate body shop.
Wrecking Services: Sometimes, there's just no saving a vehicle that's been battered in a collision. If your vehicle is mangled beyond repair and is declared to be totaled, trust that our car wreckers will help you get it to a junkyard, where it belongs. Our wrecking services ensure that your car meets its end in a professional and appropriate manner, expediting your insurance process and allowing you to get back on the road in a new vehicle faster. We're the premier car wrecker in Winfield, KS.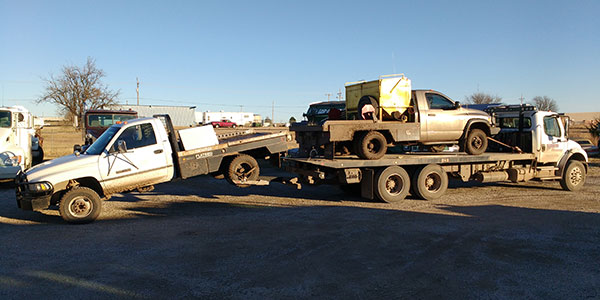 Emergency Roadside Assistance: Locked your keys in your car? Blown out a flat with no spare tire to put on? Express Recovery offers emergency roadside assistance and 24-hour emergency towing services, keeping you out of harm's way when it comes to vehicle malfunctions. Our experts can help resolve emergency lockouts and most roadside issues with ease, with our jumpstart services getting you back behind the wheel as quickly as possible.
Whether you're facing a simple roadside issue or a comprehensive vehicle predicament, rest assured that Express Recovery is here to help you. We'll get your flat tire fixed, your locks open again, your car towed away or, if necessary, put your vehicle to rest quickly and professionally with our expert wrecking and jumpstart services. Contact us today if you're in need of automotive help, fast: 620-222-4460.